Philadelphia Heavy Equipment Accident Attorney
Heavy Equipment Accidents
Many industries use heavy equipment such as bulldozers, excavators, backhoes, cranes, and front-end loaders as part of their daily operations. Construction, oil and gas, mining, and farmworkers are just some of the people using or working close to heavy equipment. Unfortunately, each year thousands of workers are injured in accidents related to the use of heavy equipment, and these accidents account for many of the struck-by and caught in/between accidents reported in federal and state statistics.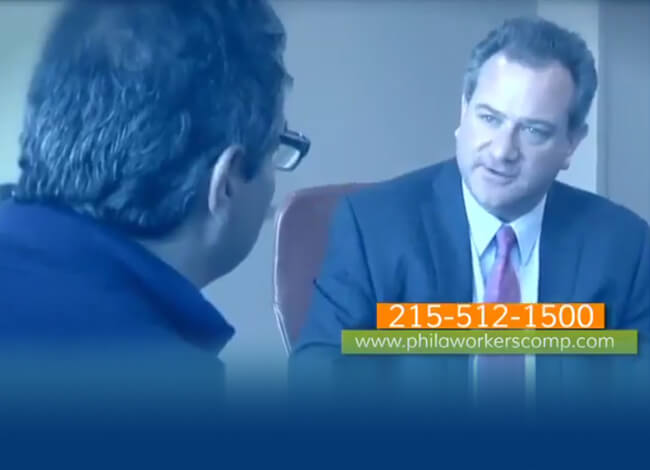 Watch our video to learn more about our firm
Causes of Heavy Equipment Accidents
Employers have a responsibility to maintain the safety of both the workers operating and working near heavy equipment. Heavy equipment accidents can result from:
Failure to provide proper training. These machines are highly technical, sometimes requiring extensive training. Heavy equipment

should also be used by the manufacturer's

specifications and OSHA standards. Failure to do so can result in serious accidents. Training should also be ongoing with refresher courses and training for newly acquired equipment.
Failure to maintain and regularly inspect equipment. Proper safety guards should be in place for any heavy equipment being used, where applicable. The many moving parts of powerful machinery require attention and maintenance to ensure that no workers suffer injuries from operating equipment in poor working conditions.
Improperly balanced loads. Cranes, front-end loaders, and trucks can easily tip or roll over if the load they are carrying is not properly balanced, causing serious injuries to the operator and/or surrounding workers. Hitting an object can also cause heavy equipment to overturn.
Improperly secured loads. Loads that are not secure can fall and injure workers.
Slip and falls when mounting or dismounting machinery. Following safety procedures can reduce the risk of falling from machinery.
Poor communication between equipment operators and workers on the ground. Collisions and back-up accidents injure many workers every year. All moving equipment on a worksite should have back-up signals

and the areas of operation should be marked off

. Both equipment operators and those on the ground should be aware of vehicle blind spots.
Injuries Associated With Heavy Machinery Accidents
Injuries from heavy equipment accidents can be serious, resulting in long hospital stays for recovery and rehabilitation. Some common injuries include:
Crushing injuries, including internal organ damage and internal bleeding
Head and neck injuries
Lacerations
The massive weight of these machines means that some accidents result in instant fatalities.
Workers' Compensation benefits are available to those injured by heavy equipment while on the job, and death benefits can help the families of workers who suffer a fatal injury. An experienced Philadelphia Workers' Compensation lawyer can help you determine if you are eligible for wage loss benefits, medical benefits including hospital treatment, prescription medications, and prostheses. You may also be compensated for serious disfigurement and loss of limb if applicable to your case. If defective equipment caused your injuries, a third-party claim may help you recover additional compensation.
Philadelphia Workers' Compensation Lawyers of Gross & Kenny, LLP Fight for Victims of Heavy Equipment Accidents
At Gross & Kenny, LLP, we focus solely on the needs of injured workers. Let our experienced team take care of your legal needs so that you and your family can concentrate on your recovery. We know the Pennsylvania Workers' Compensation system and have been representing injured workers for more than two decades. Our Philadelphia Workers' Compensation lawyers will fight to make sure you receive the maximum allowable benefits for your case. Call our offices now at 215-512-1500 to schedule a free consultation or contact us online. Our offices are conveniently located in downtown Philadelphia and serve individuals in the surrounding area.