Philadelphia Workers' Compensation Wage Loss Benefits
The Pennsylvania workers' compensation act requires wage loss benefits to be paid to people who are unable to work temporarily or permanently due to a work-related injury or illness. A knowledgeable workers' compensation lawyer in Philadelphia can help you determine what types of benefits you are entitled to and make sure you are treated fairly by your employer and its workers' compensation insurance carrier.
At Gross & Kenny, LLP, we have been representing injured workers in Philadelphia and throughout the surrousing areas of Bustleton and South Philadelphia for more than two decades. We take pride in the results we have been able to obtain for our clients and fully dedicate our practice to making sure injured workers get everything they deserve during a difficult time. Call today to learn more about Philadelphia workers' compensation wage loss benefits.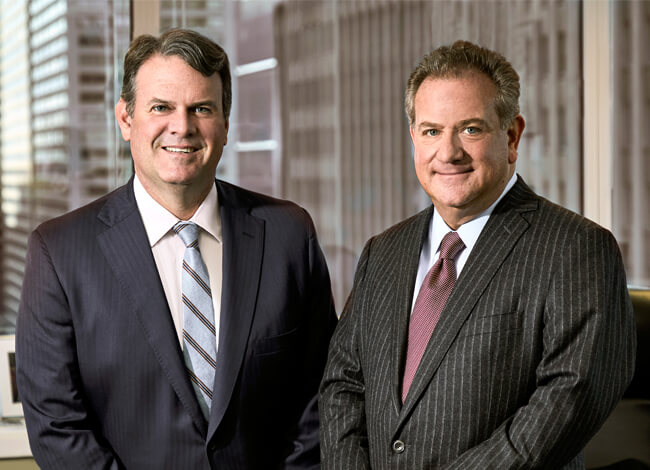 Watch our video to learn more about our firm
Pursuing Compensation For Your Lost Income
Most injured workers in South Philadelphia can expect their wage loss benefits to cover approximately two-thirds of their weekly wages prior to their injury. This is not the same for everyone, however. For example, a part-time worker who is 75 years old may receive 90 percent of his or her wages rather than two-thirds.
Determining the amount of wage loss benefits an injured worker is eligible for can also be complicated by other benefits he or she is receiving such as Social Security Disability benefits.
Indemnity Benefits
Wage loss benefits in the state of Pennsylvania are known as indemnity benefits. The amount of wage loss benefits that a workers' compensation claimant can receive in Philadelphia following a work injury is known as the comp rate or compensation rate. As mentioned above, the calculation of indemnity benefits is usually based on two-thirds of the average pre-injury weekly pay of the claimant. But that is not always the case.
Case and statutory law in Pennsylvania are used to define and determine how the claimant's average weekly wage (pre-injury) is calculated, and there are both maximum and minimum benefit amounts for claimants. As an example of how benefits may exceed the two-thirds standard calculation: a worker is injured on their day job, and that injury prevents them from working their side job. In this instance, the claimant may be able to collect two-thirds of the pre-injury average wage of the combined jobs.
Temporary Total Disability (TTD)
These are weekly wage loss benefits that are calculated based on an injured employee's average weekly wage. These benefits begin a week after an employee is unable to work due to work-related injury or illness. A Bustleton employee must be totally disabled and unable to work in order to be eligible.
While temporary total disability wage loss payments are figured at two-thirds of the claimant's pre-injury wages, workers who make less may receive up to 90 percent of their customary wages instead. The maximum amount of benefits claimants can receive under a TTD claim is adjusted by the PA's Department of Labor and Industry each year.
Permanent Partial Disability (PPD)
South Philadelphia employees who are not totally disabled or able to return to work at a lower-paying job are eligible for permanent partial disability, or PPD benefits, which are calculated based on their average weekly wage. The benefits will stop after a maximum of 500 weeks unless their status is shifted to TTD. PPD benefits are generally granted either by an agreement or as the result of a judge's order.
When an employee qualifies for PPD benefits, the compensation rate can be tricky to calculate. Partial disability under workers' compensation is calculated by figuring the difference between the average weekly pay of an employee before the accident/injury and after the employee's return to work, minus one-third. In essence, the sum is equal to two-thirds of this difference. The employee cannot receive more in workers' comp payments than they would have earned before becoming injured.
Injured employees may qualify for:
Benefits for a specific loss: For example, benefits may be paid for a work-related loss of hearing or vision, or the loss of the use of fingers, toes, or limbs. When workers' comp pays out a settlement for a specific loss, whether the employee resumes working and how much time the employee spent recuperating from their injuries has no bearing on the benefits.
Benefits for disfigurement: A permanent, serious disfigurement in the neck, face, or head area can lead to the payment of disfigurement benefits of up to 275 weeks of pay. There is no formula for figuring the number of disfigurement benefits—employers/insurance carriers and claimants/their attorneys negotiate for a fair and just amount. In the absence of successful negotiations, a judge may have to determine a suitable benefit amount.
Workers' comp death benefits: Surviving dependents may qualify for death benefits if a claimant dies due to a work-related illness or injury or if the work-related illness or injury contributed to their death. Death benefits are capped at $3,000, as of 2021.
Why Do You Need a Wage Loss Attorney?
If you are a workers' compensation claimant in Philadelphia, a wage loss benefits attorney can help you get the maximum amount of money due to you under the law. Because Pennsylvania's workers comp laws are riddled with twists and turns, filing a claim and getting the benefits you need and deserve can be a complicated endeavor. A wage loss attorney helps level the playing field for injured workers and ensures that their wage losses are correctly calculated.
In addition, wage loss attorneys know the nuances of workers' comp laws inside and out, so they can help with complex problems that arise involving impair rating evaluations, medical evidence collection, evaluations for vocational purposes, and the appropriate calculation of benefits for partially disabled claimants.
Discuss Philadelphia Workers' Compensation Wage Loss Benefits With Us Today
Remember, even if your injury is less than severe, you owe it to yourself and your family to receive the Philadelphia workers' compensation wage loss benefits to which you are entitled. Our wage loss benefits attorney can help.
At Gross & Kenny, LLP, we welcome the opportunity to help you get the wage loss benefits you deserve. Contact us online for a free initial consultation with a Philadelphia wage loss benefits lawyer.