Philadelphia Workers' Compensation Medical Benefits
For workers who are injured and unable to work, their first priority is getting healthy so they can get back to work and enjoy a high quality of life. Due to the severe nature of many work injuries, the recovery process is long and expensive, leaving injured workers in need of assistance with medical bills.
If you have suffered an employment-related injury, it is in your best interest to speak to an experienced attorney about Philadelphia workers' compensation medical benefits. Certified workers' compensation attorney Jeffrey S. Gross has been helping injured workers in Bustleton and South Philadelphia get the workers' compensation benefits they deserve for more than two decades.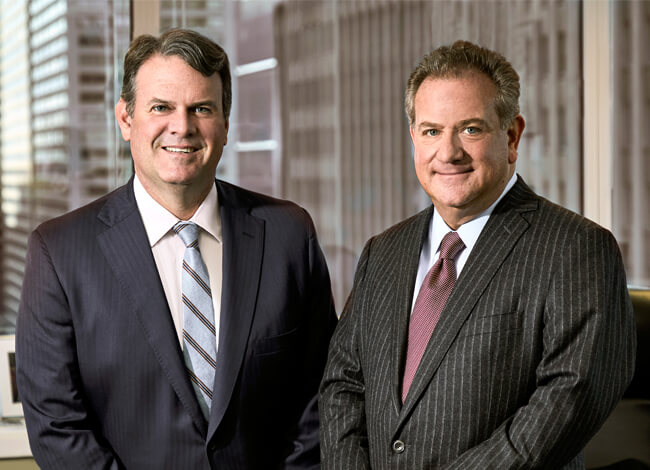 Watch our video to learnmore about our firm
Pennsylvania Lawyer For Medical Care Compensation
How will you cover the medical bills you have while you are unable to work? Your employer isn't likely to make it well known to you, but the employer is required by Philadelphia workers' compensation laws to offer medical benefits for your injury or work-related illness.
This includes medical expenses ranging from periodic check-ups to covering specific losses such as amputations, disfigurement/scarring on the face, head, or neck. Whether you need intensive surgeries or your condition can be improved through physical therapy, we will make sure you have the medical benefits you need to make as full a recovery as possible.
What Exactly Will Pennsylvania Workers' Comp Cover for Medical Expenses?
Many people in Philadelphia wonder exactly what will be covered when it comes to medical benefits related to a workplace injury or illness. The good news is that workers' compensation is designed to cover just about every possible medical expense that a worker incurs due to a job-related injury or illness. This can include, but is not limited to, the following:
EMS or ambulance treatment/transport
Emergency room bills
Hospitalization costs
Surgical expenses
Labs for testing (MRI, CT Scans, blood work, etc.)
Prescription medications
Medical devices
Physical therapy or rehabilitation
Any outpatient services
In-home care needs
This is certainly not an exhaustive list of the types of medical benefits that may be available through the Pennsylvania workers' compensation system. We strongly encourage you to work with your attorney to ensure that all of your needs are met after you sustain a workplace injury or illness.
Under the workers' compensation system in the Commonwealth, you should continue to receive coverage for your medical needs until a doctor has said you have reached maximum medical improvement (MMI). However, if a doctor says you have reached maximum medical improvement, and you disagree with the assessment, you need to make sure your attorney helps you through the process of appealing these decisions.
Is There a Deadline to File a Claim for Philadelphia Medical Benefits?
There are very specific deadlines that workplace injury victims in Bustleton and South Philadelphia need to be aware of, particularly if they want to receive medical benefits. First, we encourage any person who has been injured on the job or received a diagnosis of a workplace-related illness to report the incident of their employer immediately. If a worker wants to receive retroactive medical benefits for their injury or illness, they need to report the incident to their employer within 20 days from it occurring or from a diagnosis.
However, if a workplace injury or illness is reported after the 20-day deadline, that is okay. This just simply means that there will be no retroactive benefits paid to the employee. Workplace injury or illness victims have 120 days under Philadelphia law to report the incident to their employer in order to remain eligible for workers' compensation medical benefits. Failing to report an injury or illness to an employer within 120 days will result in the employee being unable to recover the compensation they are entitled to.
Learn More About Philadelphia Workers' Compensation Medical Benefits Today
At Gross & Kenny, LLP, we provide skilled representation from a certified* workers' compensation lawyer with well over 20 years of experience. Contact us today to discuss Philadelphia workers' compensation medical benefits during a confidential consultation. We take cases on a contingent fee basis, which means that if you don't get paid, we don't get paid.
*Jeffrey S. Gross is certified as a specialist in the practice of workers' compensation law by the Pennsylvania Bar Association's Section on workers' compensation law as authorized by the Pennsylvania Supreme Court.