Philadelphia Toxic Exposure Lawyer
When workers are exposed to toxic chemicals in the workplace, the odds increase that they will suffer from severe medical complications later in life. Each and every year, more people come forward who are suffering from the effects of mesothelioma, lung cancer, and other illnesses brought on by toxic exposure.
If you or someone you love is showing symptoms of occupational illness, it is crucial to have an experienced attorney on your side. At Gross & Kenny, LLP, we have dedicated our practice to protecting injured workers for more than two decades and will do everything in our power to make sure they receive the full benefits they are entitled to.
Call for a free consultation with a Philadelphia toxic exposure lawyer.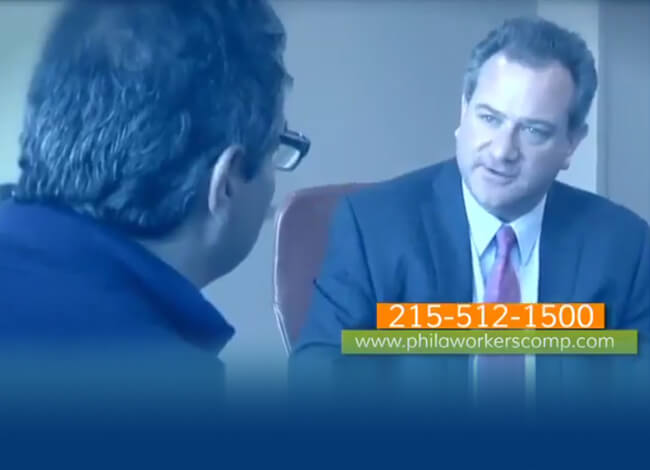 Watch our video to learnmore about our firm
Pennsylvania Chemical Exposure Lawyer can Help Pursue all Entitled Benefits
Our Philadelphia toxic exposure attorneys are committed to providing our clients with the quality service they need during a difficult time in their lives. This includes folks who have suffered occupational diseases to toxic exposure such as:
Benzene leukemia
Black lung disease
Lung cancer
Mesothelioma
Radiation poisoning
Sick building syndrome
Silicosis
Recent changes in the law have incorporated occupational disease claims into the workers' compensation act, making them slightly more difficult to handle than they were in the past. The primary difficulty is in meeting the strict statute of limitations. Claims must be initiated three years from the date of injury or exposure; if the disease was due to ongoing exposure, a Bustleton or South Philadelphia worker must initiate a claim three years from the last day he or she worked.
Contact a Philadelphia Toxic Exposure Attorney Today!
At Gross & Kenny, LLP, initial consultations are always free and completely confidential. We handle claims on a contingent basis, which means we don't get paid unless you get paid. Contact us online for a free consultation with a Philadelphia toxic exposure lawyer.