Philadelphia Occupational Disease Lawyer
The adverse health effects of long-term exposure to chemicals, toxic substances, and airborne particles in the workplace are becoming more apparent to us every year. If you suspect that you or someone you love is suffering from an occupational illness, a Philadelphia occupational disease lawyer may be able to help.
For a free consultation about occupational diseases and workers' compensation benefits, call Gross & Kenny, LLP today.
Attorneys Jeffrey S. Gross and Patrick W. Kenny along with experienced associates at our firm have focused on representing injured workers throughout South Philadelphia and Bustleton for more than 20 years.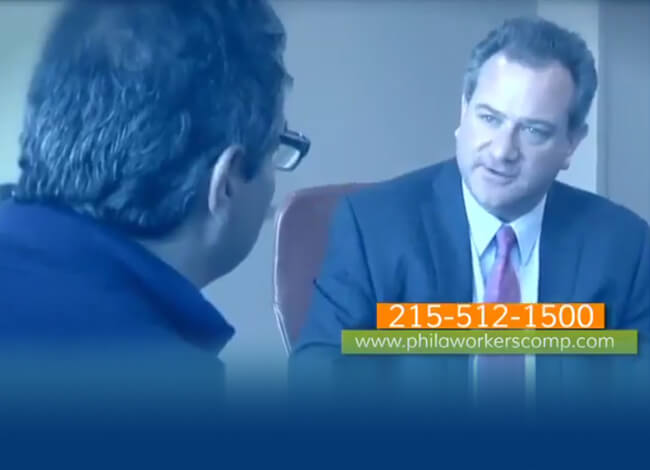 Watch our video to learn more about our firm
Get And Keep The Benefits You Deserve
A partial listing of occupational diseases recognized under Pennsylvania's Occupational Disease Act includes:
Allergic conditions, skin infections, inflammation
Asbestosis
Benzene leukemia
Caisson disease (compressed air illness)
Mesothelioma
"Miner's asthma," "black lung disease," pneumoconiosis
Poisoning by exposure to toxic substances or chemical compounds
Radium or radiation poisoning
Silicosis
Compensation for work-related occupational diseases may be awarded in addition to the benefits to which an injured Bustleton worker may already be entitled. However, there are time limitations for filing a claims petition, and it is better to seek the medical attention and get the advice of a Philadelphia occupational disease attorney sooner rather than put your claim at risk.
Speak With a Philadelphia Occupational Disease Attorney Today
If you have been injured at work in Philly, Bustleton, or South Philadelphia, contact our firm today. At Gross & Kenny, LLP, initial consultations are always free and completely confidential. To schedule yours, reach out to our Center City, Philadelphia offices today. You will either speak to a Philadelphia occupational disease lawyer immediately or you will get a return call within the same day.