Fatal Workplace Injuries in Philadelphia
Jeffrey S. Gross along with Patrick W. Kenny and our firm's qualified associate attorneys have represented injured workers throughout Pennsylvania to obtain workers' compensation benefits, which includes the representation of families of workers killed through work-related accidents and occupational diseases.
Like wrongful death claims filed in civil courts, fatal workplace injuries in Philadelphia may call for compensation for the wages the deceased worker would have earned if he or she had not been killed in a work-related accident. Contact Gross & Kenny, LLP to discuss your situation with an attorney.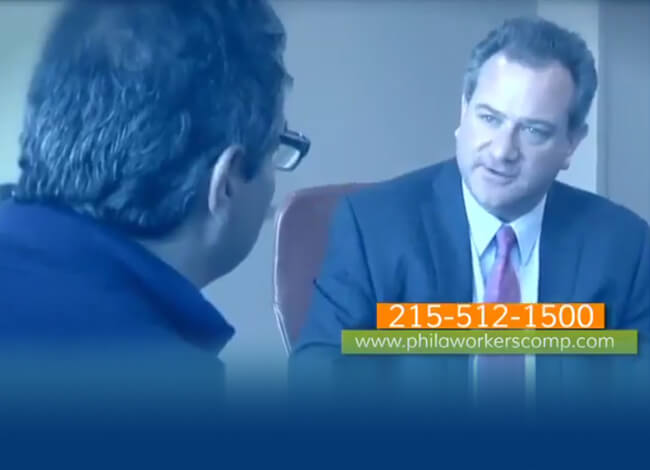 Watch our video to learnmore about our firm
Can I File a Fatal Claim Petition?
Spouses and dependents of deceased workers may file a petition to obtain death benefits. In Philadelphia, such petitions (known as a Fatal Claim Petition for Dependents of Deceased Employees) are to be filed within 300 weeks of the fatal workplace injury. However, there are a number of roadblocks that Bustleton employers and insurers attempt to impose to make the recovery of benefits difficult. Disputes may arise over the employee's earnings before the fatal workplace injury, the employee's future earning capacity in addition to many other factors, including whether the employee's death was caused by the work environment or in the course and scope of the employment.
In addition to the pain and trauma of losing a loved one, petitioning for much-needed benefits can be an arduous burden.
How a Philadelphia Fatal Work Injury Attorney Helps
Do not make the common mistake of working directly with the insurance company yourself when seeking compensation for losses resulting from your loved one's untimely death. Although an insurance adjuster may pretend to be sympathetic, it is important to remember that insurance companies are profit-driven businesses. Thus, insurance adjusters often look for reasons to deny claims or offer lower settlements to claimants. Their priority is to demonstrate to their employer that they are the type of adjuster who minimizes financial losses.
Optimize your chances of recovering the workers' compensation benefits you may be entitled to by hiring an attorney after the fatal workplace injury in Philadelphia. Our team can assist you in the following critical ways:
Investigating the Accident
Most employers in our state are required to carry some form of workers' compensation insurance. If a South Philadelphia employee is injured on the job, they can seek workers compensation benefits to help cover their medical bills and other such losses. The families of workers who passed away as a result of workplace accidents may also seek compensation.
To demonstrate that a victim or their survivors is eligible to recover compensation, evidence must be provided showing that a Philadelphia accident, which resulted in fatal injuries, was genuinely work-related. For example, if an employee was killed in a car accident while they were driving on their lunch break, their surviving loved ones would probably not be eligible for workers' compensation benefits.
What does and does not constitute an "on-the-job" accident is not always clear. Some insurance carriers take advantage of this fact by attempting to deny claims. An insurance carrier may deny a claim if it's possible to suggest that an accident which claimed someone's life did not occur while they were operating as an employee.
To prove that an accident truly was work-related, is often necessary to conduct a thorough investigation. Our attorneys can investigate your loved ones' fatal workplace accident for you, helping you show why you should receive benefits.
Negotiating
When insurance companies cannot deny claims entirely, they still tend to offer low settlements at first. Once more, they are motivated to protect themselves financially. They're not necessarily motivated to offer the full amount of compensation a claimant may deserve.
This highlights another reason to seek the help of a Philadelphia workers' compensation attorney in these circumstances. We will thoroughly review all of your relevant losses and damages to calculate how much compensation you may be able to recover.
It would not be ethical to state with absolute certainty that you will recover a specific sum. However, after determining what would constitute an appropriate settlement given the extent and severity of your losses, we will be prepared to negotiate aggressively if the insurance company is initially reluctant to make a fair offer.
Handling every step of the process
Handling Every Step of the Process
Coping with a fatal workplace injury in Philadelphia can be a very challenging experience. Instead of adding to your difficulties by attempting to recover compensation on your own, trust our skilled lawyers to handle your claim while you focus on your needs.