Workplace Degloving Injuries in Philadelphia
With unprotected nip and pinch points being so prevalent in many workplaces, it comes as no surprise that many workers suffer hand injuries in Philadelphia. Hand injuries range from minor scratches and fractures to catastrophic injuries such as amputation, loss of digits, or degloving accidents. Individuals who suffer debilitating hand injuries at work should know that there are options available to them. At Gross & Kenny, LLP, our lawyers have represented and secured benefits for individuals who have sustained workplace degloving injuries in Philadelphia, and we want to help you, too.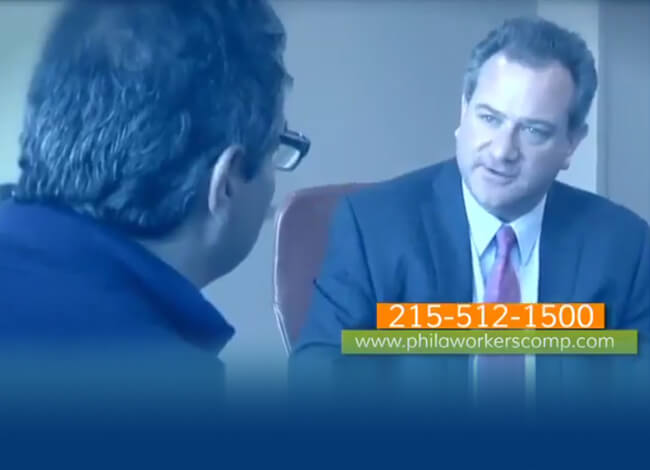 Watch our video to learn more about our firm
Defining Degloving Injuries
Considered to be catastrophic, workplace degloving injuries in Philaldephia involve the skin being peeled away from fingers or the entire hand, exposing the bone underneath. Degloving injuries are noted for how painful they are since the hands and fingers have an abundance of nerve endings in them. Perhaps more devastating than the pain or loss that accompanies the injury is the worker's usual inability to continue on in their career field. With no source of income following in the wake of a catastrophic work–related injury, most individuals find the mounting medical bills to be overwhelming. Luckily, there are options for benefits through workers' compensation.
Causes of Degloving Injuries
While generally the result of poorly protected nip and pinch points, degloving accidents can happen for any number of reasons in any given field, with workers in the oil and gas industry being the most vulnerable. Hand injuries account for 50 percent of all injuries in this field. According to the Occupational Safety and Health Administration (OSHA), the most common causes of degloving injuries in South Philadelphia and Bustleton include:
Being caught between two objects
Defective machinery
Exposure to caustic chemicals
Exposure to infectious or biological agents
Severe cold or heat
Vibration
Furthermore, Philadelphia lawyers note that employees who wear jewelry put themselves at a much higher risk of sustaining a workplace degloving injury, such as a ring avulsion.
Life After a Catastrophic Injury
Workers' compensation benefits provide a lifeline for individuals who have suffered a work-related degloving injury in Philadelphia. Filing for workers' compensation can be a daunting task since insurance companies have been known to deny claims upon their first submission. Individuals who have had their benefits denied should know that they still have options to appeal but must do so within a certain timeframe. It is recommended that they seek legal counsel to ensure that their benefits are successfully appealed.
Call Us After Workplace Degloving Injuries in Philadelphia
If you have suffered a workplace degloving injury in Philadlephia, Bustleton, or South Philadlphia, you are urged to contact Gross & Kenny, LLP. Our workers' compensation lawyers have experience with the strategies insurance companies employ to deny individuals their benefits and can see to it that your appeal is successful. Do not hesitate. Contact us online to learn how we can help.