Workplace Bone Fractures in Philadelphia
Being out of work due to an injury is a scary prospect for the thousands of workers injured in the United States each year. Luckily, workers' compensation benefits exist to help workers in their time of need. workers' compensation covers every conceivable injury that can be sustained from working, from carpal tunnel to traumatic brain injuries.
Workplace bone fractures in Philadelphia are just one of the many injuries that workers' compensation covers. Depending on the industry, these injuries can occur due to any number of reasons.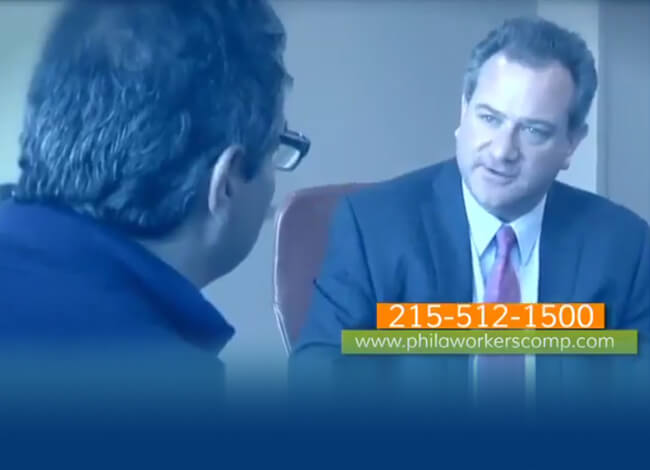 Watch our video to learn more about our firm
Types of Fractures
While it may seem too exacting to go into the different types of fractures that exist, the truth is that the severity of the fracture can affect the outcome of the injured worker's benefits in Philadelphia.
Open Fractures—involve the bone poking through the skin or being exposed in some other manner. These injuries put the worker at risk for bone infections.
Closed Fractures—involve the bone breaking but not poking through the skin at all.
Non-Displaced Fractures—have the bone cracking either slightly or all the way through. The bone remains aligned and does not move.
Comminuted Fractures—involve the bone shattering into several smaller pieces
Displaced Fractures—have the bone snapping into two or more parts so that the ends are no longer aligned.
Obviously, something like a non-displaced fracture is less severe than an open-fracture, but this does not mean that it is any less compensable. Furthermore, the severity of the injury is relative to the worker's overall health, age, and the area of the body affected.
What Benefits am I Entitled to Under Workers' Compensation?
Again, the workers' compensation depends on the severity of the injury. No two cases are the same and there is no set standard for the benefits granted. However, our workers' compensation lawyers have worked with cases whereby injured parties were granted the following benefits:
Medical benefits
Temporary total disability (TTD) benefits
Permanent partial disability (PPD) benefits
Disfigurement or "specific loss" benefits
To discuss workplace bone fractures in Philadelphia, Bustleton, or South Philadelphia, reach out to Gross & Kenny, LLP today.
What to Do After Suffering a Fracture at Work?
To ensure that you receive the workers' compensation benefits you need if you become injured on the job, it is important to keep the following steps in mind.
If injured, seek medical attention immediately—this may seem obvious, but many workers will either try to treat their own injuries at home or wait to go to a doctor, which makes insurance companies speculative. Understand that workers' compensation will refund you for your medical care.
Consult with your employer—reporting your injury to your employer is just as important as seeking medical attention. Certain companies have different forms and ways of documenting injuries, and it is important that you comply with their guidelines.
Seek the aid of a skilled workers' compensation lawyer— Following a workplace bone fracture in Philadelphia, consult with our workers' compensation lawyers at once to ensure your claim for benefits is not denied.
An Attorney Can Help With Workplace Bone Fractures in Philadelphia
If you or a colleague has sustained workplace bone fractures in Philadelphia, contact Gross & Kenny, LLP, for help with filing a claim for workers' compensation benefits. Our experienced team of workers' compensation lawyers has the experience you need to ensure that your benefits are granted. Additionally, if you have had your claim denied, then we can work to appeal it.
Do not hesitate, call our Philadelphia officed today schedule your complimentary consultation. We proudly serve injured workers throughout the surrounding areas of South Philadelphia and Bustleton.