Heavy Machinery Accidents in Philadelphia
Punch presses, conveyor belts, cutters, and other machines can cause catastrophic injuries to workers. If you have suffered a life-changing injury from a heavy machinery accident in Philadelphia, it's important to contact an experienced attorney as soon as possible. Otherwise, you may not receive all of the compensation you need and deserve.
For more than 20 years, the Law Offices of Gross & Kenny, LLP, have aggressively fought for the rights of people who are injured in workplace accidents. We are experienced in handling cases involving amputations, crush injuries, fractures, head injuries, and other devastating injuries. We offer a free initial consultation to discuss your case.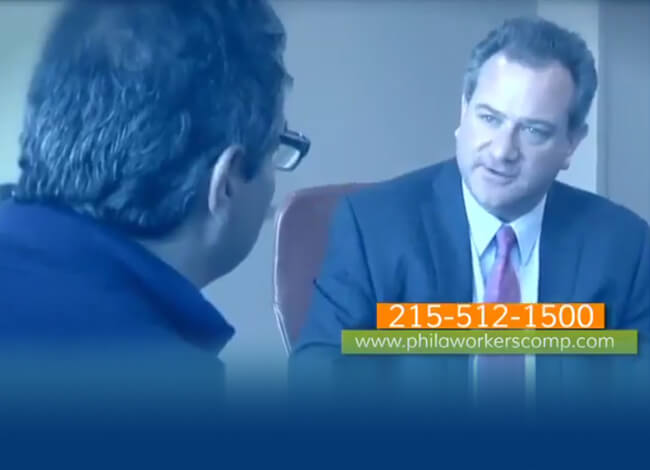 Watch our video to learnmore about our firm
Understanding Your Options Following A Workplace Accident
Workers' Compensation provides medical and wages replacement benefits if you are injured on the job. However, it may not be your sole source of recovery if you are injured in an accident involving heavy machinery.
While Philadelphia, South Philly, and Bustleton employers are generally protected from being sued by employees for accidents occurring on the job, third parties such as equipment manufacturers or installers are not protected. If you are injured as a result of the negligence of a third party, you have the right to file a personal injury lawsuit against the third party. Examples of negligence include:
Machines that are defective in manufacture or design
Machines that lack adequate warnings
Improper installation of a machine
You can sue your employer for injuries caused by extreme negligence, such as operating a machine without a safety guard or without proper safety equipment. Our work injury lawyers will review your machinery accident case to determine if you may have the right to obtain additional compensation by filing a personal injury case.
Contact an Attorney After a Heavy Machinery Accident in Philadelphia
Gross & Kenny, LLP, are ready and available to answer any question you may have about your right to receive compensation after a machinery accident at work. Contact us online or give us a call to schedule a free consultation.