Forklift Accidents in Philadelphia
Forklift accidents are common in warehouses where heavy items need to be lifted and transported. While employers are required to provide medical and wage replacement benefits for injured workers, the workers are often shortchanged.
For more than 20 years, our attorneys have aggressively fought for the rights of injured workers in Pennsylvania, South Philly, and Bustleton. If you have been injured in any kind of workplace accident, including a forklift accident in Philadelphia, contact us today for a free initial consultation about your case.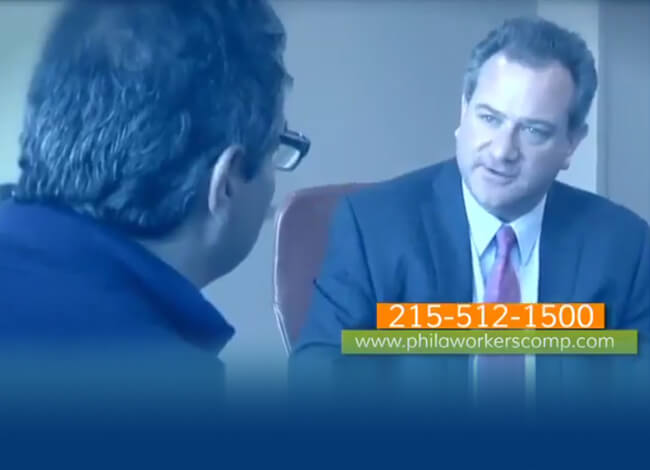 Watch our video to learnmore about our firm
What Should I Do After A Workplace Accident?
If this is the first time you have been injured in an accident at work, you may be unfamiliar with the rules. That inexperience can cost you money. Even if your employer or Workers' Compensation insurance carrier pays benefits initially, it may stop those benefits at any time. For example, the Workers' Compensation doctor may say that your injury has been resolved or is not work-related.
Our attorneys will manage every step of your Workers' Compensation case. We will file your claim, schedule medical appointments, consult with medical experts, and negotiate with the insurance carrier on your behalf. This leaves you free to concentrate on recovering your health after a forklift accident in South Philly or Bustleton.
Can I Sue My Employer?
In most cases, Workers' Compensation protects employers from employee lawsuits, even if the employer was negligent. However, if someone other than your employer caused your injury, you may have a right to sue the third party. Examples of third parties in a forklift accident in South Philly include:
The manufacturer of the forklift
The supplier of the pallet, if items were not properly secured
Vendors working at the facility
Our experienced attorneys will evaluate your forklift accident case to determine if you have a right to sue any third parties who caused or contributed to your injury.
Call Our Firm if You Were Injured in a Philadelphia Forklift Accident
Our attorneys can help you seek medical care and other benefits when you sustain injuries in a forklift accident in Philadelphia. Call us today to begin reviewing the details of your claim.