Conveyor Belt Accidents in Philadelphia
Conveyor belts are commonly used across many industries to move goods and materials. However, their many moving parts and the machinery required to keep them working present a risk to the workers using them. Construction workers, dock workers, airline workers, and factory workers are just some of the people using conveyor belts every day. When workers have been well trained and are not overworked or fatigued, and the conveyor belt machinery is kept in good working order, the risk of injury is minimized. However, there are many factors that can lead to serious conveyor belt accidents in Philadelphia.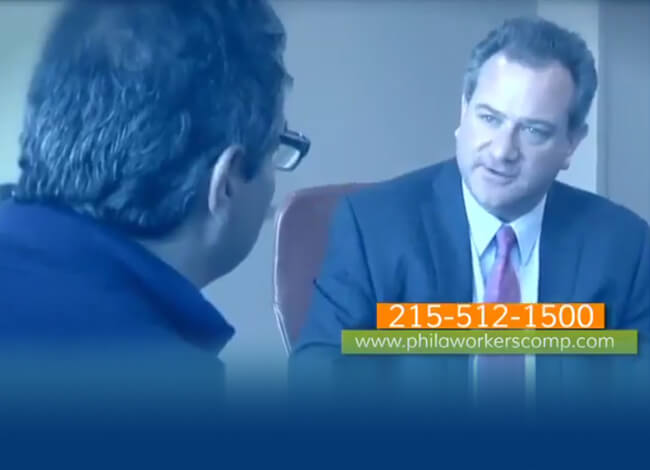 Watch our video to learnmore about our firm
Common Causes of Conveyor Belt Accidents
There are many different types of conveyor belts including belt, chain, roller, screw, and overhead conveyors. Risk levels can vary due to the differences in construction and moving parts involved, but the main causes of conveyor belt accidents in South Philly remain the same. Some of these include:
Failure to provide guards for nip and shear points on equipment
Failure to train workers adequately in the safe operation of equipment
Poor workplace design that leaves workers exposed to conveyor belt hazards
Improper assembly of the conveyor belt
Defective or faulty equipment, including improper maintenance
Overloaded conveyor belts resulting in objects falling from the belt and injuring workers
Excessive conveyor belt speed – forcing workers to execute their jobs at excessive speeds promotes injuries
Conveyor Belt Accident Injuries
Conveyor belt accidents in Bustleton can result in many different types of injuries ranging in severity; among the most common are:
Injuries to the arm and hand, including amputations and lost limbs
Burns from exposed wiring and electrocution
Crush injuries – both from falling objects landing on toes and feet and from being caught and pulled into moving machinery
Degloving injuries occur when hands are caught in moving belts and soft tissue is pulled away from the hands or limbs
Traumatic brain injuries and spinal cord injuries from heavy objects falling from overhead conveyor belts
Conveyor belt accidents often result in severe blood loss, blunt force trauma to the head, or electrocution – all of which can be fatal
Prevention of Conveyor Belt Accidents
Employers have a responsibility to minimize the risks of working with dangerous machinery. Ideally, the design of the work area should eliminate exposure to hazards such as nip points, shear points, and other moving parts. Where this is not possible, guards or other protective devices should be installed, including barriers, grating fences, enclosures, and other obstructions. Secondary safety measures to prevent conveyor belt accidents in South Philly and Bustleton include protection such as emergency stop cables that run the entire length of the belt.
Safety education and training programs for employees are another employer's responsibility. Without training, workers lack the knowledge they need to recognize hazards and avoid them. Employers should utilize lockout/Tagout procedures for maintenance on equipment. These are safety measures that need to be taught properly as working on equipment that is mobile or energized can result in severe injury to the employee. Employees who identify safety risks at work should report them immediately to their employer.
Compensation for Conveyor Belt Accident Injuries
Workers who have been injured in a conveyor belt accident in Philadelphia may be eligible for Workers' Compensation benefits. If the accident resulted in a fatality, death benefits may be paid to surviving family members. In the case of a product defect where faulty equipment caused the accident, a third-party claim may be possible in which case damages for pain and suffering may be sought. Reach out to our team to learn more about recovering for your losses.