Philadelphia Truck Driver Workers' Compensation Attorney
Truck Drivers
Where can truck drivers turn if they have been injured on the job and are unable to work? In Philadelphia and surrounding areas of Pennsylvania, they can turn to Gross & Kenny, LLP. Attorney Gross is a certified Workers' Compensation lawyer* who has been providing personalized service to injured workers for more than two decades.
Regardless of what state you were in when your injury took place, if your employer is based in Pennsylvania we can help you get the full benefits you deserve, including wage loss and medical benefits. Call 215-512-1500 for a free, confidential consultation.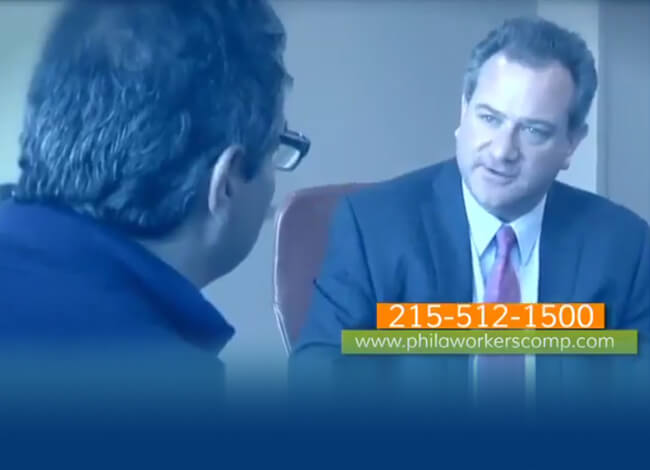 Watch our video to learnmore about our firm
Truck Driver Loading Injuries
Whether you are an over-the-road trucker, a delivery driver, or a mover, we can help you get the compensation you deserve during your time of need. We have experience representing truck drivers injured as a result of:
Falling loads
Loading and unloading cargo
Traffic accidents
Chances are your employer is not being fully upfront with you about your rights as an injured worker. You are likely being pressured to come back to work or discouraged from seeking medical opinions about your condition. With our attorneys on your side, your employer and its insurance company will know you mean business.
Protect Your Rights and Call Our Philadelphia Work Injury Lawyers Today - All Calls Returned Within The Same Day
Can you afford our experienced representation? You can't afford to have us on your side. Our Philadelphia Workers' Compensation lawyers take these cases on a contingent fee basis, which means that we don't get paid unless you get paid. Call Gross & Kenny, LLP, at 215-512-1500 or contact us online today for a free, confidential consultation about your truck driver injury.
*Jeffrey S. Gross is certified as a specialist in the practice of Workers' Compensation Law by the Pennsylvania Bar Association's Section on Workers' Compensation Law as authorized by the Pennsylvania Supreme Court.