Philadelphia Public Employees Workers' Compensation Lawyer
Public employees are those who work for a government agency, whether at the federal, state, or local level. This includes people who work in civil service jobs for the Internal Revenue Service, United States Postal Service, Federal Bureau of Investigation, those who hold public office, bureaucrats, and many more. All public employees are paid directly by the government. if you or a loved one are a public employee and were severely harmed because of your job, Gross & Kenny, LLP is the call to make. Our Philadelphia public employees workers' compensation lawyers are here to help you recover the compensation you need to take care of yourself and recover. Contact our firm today to get started.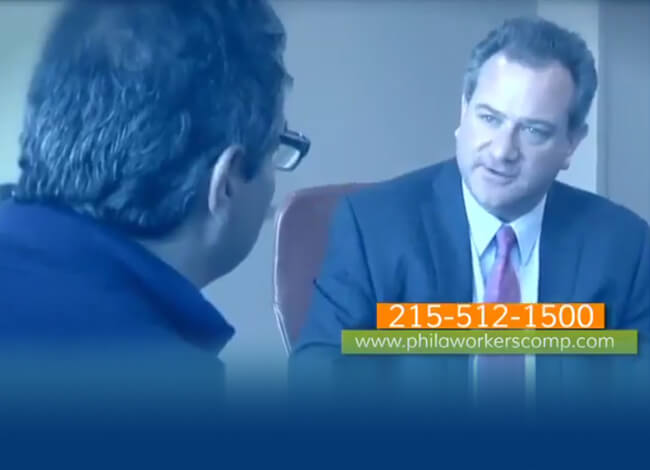 Watch our video to learnmore about our firm
Injuries Common to Public Employees
Some employees in the public sector are at higher risk of injury than others. Police officers, firefighters and correction officers have inherently more dangerous jobs; but park rangers, postal workers, and sanitation workers also have risks associated with their professions and suffer injuries at a rate higher than average.
Depending on the job, public employees in Bustleton and South Philadelphia can experience injuries such as:
Head injuries and lacerations from violent assault
Gunshot wounds
Broken bones from falls
Sprains and strains from overexertion
Exposure to toxic chemicals such as lead and asbestos can lead to occupational illnesses
High levels of stress that result in conditions like PTSD
Crushing injuries from motor vehicle accidents
Dog bites
Those public employees working in more traditional office environments are still subject to a range of work injuries that include slip and falls, repetitive stress injuries such as carpal tunnel syndrome, and respiratory diseases.
Workers' Compensation for Public Employees
Government workers generally have a separate set of regulations for Workers' Compensation. There are different programs available depending on whether you are employed at the federal, state, or local level. Certain professions such as longshoremen and railroad workers have their own set of regulations.
Working with an experienced Philadelphia public employee workers' compensation attorney can ensure your claim goes to the appropriate agency responsible for providing your benefits.
Federal workers who are disabled or killed as the result of an injury or disease sustained while on the job have access to benefits under the Federal Employee's Compensation Act (FECA). FECA provides medical benefits, wage loss compensation, and vocational rehabilitation services. Surviving dependents of a worker who suffers a fatality are entitled to compensation and payment towards burial expenses. All federal employees, no matter their position or length of service, are eligible for FECA.
Benefits for employees of state and local governments are governed by state workers' compensation statutes and the human resources department of their county or city. Many states prohibit Workers' Compensation benefits for state officials and also have specific provisions for police officers, firefighters, and sanitation workers.
Specialized Coverage
Several occupations have federal acts that cover their Workers' Compensation benefits including:
Seamen who are covered by the Jones Act
Longshoremen, dockworkers, and others working on a marina are provided for by the Longshore and Harbor Workers' Compensation Act
Railroad workers and others working in interstate transportation have access to the Federal Employer's Liability Act
Employees working on U.S. defense bases or public works projects outside the country are covered by the Defense Base Act
The range of benefit programs available to injured public employees is vastly different from the standard Workers' Compensation claims. To avoid any delay in receiving your benefits it is highly advisable to seek the counsel of a public employee workers' compensation attorney experienced in dealing with these specialized programs in Bustleton, South Philly, and across Philadelphia.
A Philadelphia Public Employees Workers' Compensation Attorney is Here to Help
If you are a public employee seeking compensation for injuries sustained at work, the skilled Philadelphia public employee workers' compensation lawyers of Gross & Kenny, LLP can help. We will make sure you receive all the benefits you are entitled to under federal, state, or local regulations and advocate on your behalf so that you can concentrate on your recovery. Call today to schedule your free initial consultation in our Philadelphia, Pennsylvania office. We serve injured public employees throughout the surrounding areas of Bustleton and South Philadelphia.