Philadelphia Highway Employee Workers' Compensation Lawyer
Highway construction zones are extremely hazardous, and despite safety precautions, the highway workers who maintain and repair our roads are at risk every day when they set out to do their jobs.
Besides using potentially dangerous power tools and heavy equipment, they work alongside highway traffic, which in the case of an accident, can mean catastrophic injuries that require costly hospitalization and extensive rehabilitation. In severe cases, some workers do not survive their injuries. If you or a loved one have been severely injured while working on a highway construction zone, a seasoned attorney from Gross & Kenny, LLP, is here to help you pursue benefits. Contact our firm today to schedule a consultation with a committed Philadelphia highway employee workers' compensation lawyer.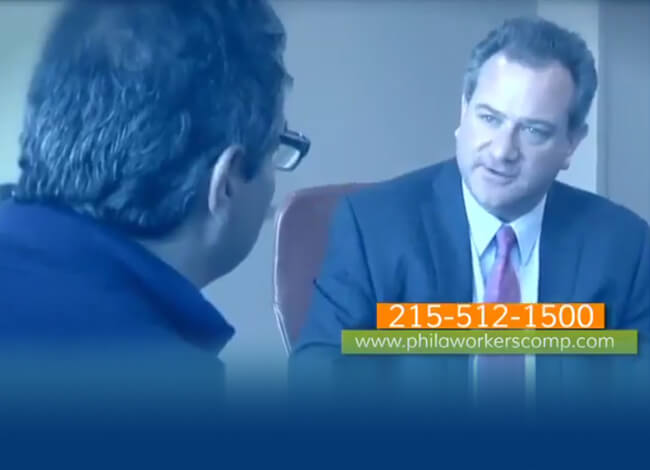 Watch our video to learnmore about our firm
Hazards for Highway Workers
Some of the many hazards faced by highway workers in Bustleton include:
Defective tools or machinery
Improperly maintained equipment
Drunk drivers
Distracted drivers – including cellphone use and texting
Speeding drivers
Common Injuries Suffered by Highway Workers include:
Keeping Highway Workers Safe
As a workers' compensation attorney can further explain, Philadelphia has many regulations to protect highway employees in work zones. All work zones must be designated as such, and be equipped with signs and lights that flash when the work area is in use and workers are present. If the work zone is on a Pennsylvania interstate, the entrance to the work zone must be equipped with a speed-monitoring sign that flashes a driver's speed as they approach.
Drivers are required to use headlights when entering a work zone. They may have their license revoked for fifteen days if they are caught driving more than 11 miles per hour over the posted speed limit. Although fines are doubled for many traffic violations, unfortunately, this does not deter many people from failing to obey posted speed limits and yield signs. Highway workers suffer the consequences in the form of serious injuries and fatalities.
Compensation for Injured Highway Workers
Depending on the type of injuries and the circumstances of the work accident, there may be several options available to South Philadelphia highway workers for compensation for injuries. The Pennsylvania Workers' Compensation Act requires all employers to carry Workers' Compensation insurance, which may provide an injured employee with some or all of the following benefits:
If you were injured in a work accident that was due to negligence on the part of someone other than your employers, such as another company responsible for work being done in the work zone, the manufacturer of defective equipment, or a negligent automobile driver – you may be able to file a third-party claim. This would entitle you to additional damages, such as mental and physical suffering, loss of companionship in the case of wrongful death, and punitive damages.
Every case is unique. In order to receive the maximum compensation available for the circumstances of your situation, it is best to consult with an experienced Philadelphia highway employee workers' compensation attorney who can explain all your legal options.
Speak With a Philadelphia Highway Employee Workers' Compensation Attorney
Highway workers have a hazardous workplace and can sustain serious injuries on the job. If you or someone you love has suffered a work injury, talk to a Philadelphia highway employee workers' compensation lawyers of Gross & Kenny, LLP today. Our practice is dedicated exclusively to injured workers and we will fight to get you the maximum allowable compensation for your case.