How Is A Workers' Compensation Settlement Determined?
Is the time right to seek a settlement in your workers' compensation case? It all comes down to the value of your case and making sure you get what your case is worth.
At the law firm of Jeffrey S. Gross, we have been representing the interests of injured workers in Philadelphia and surrounding areas of Pennsylvania for more than two decades. We are strong negotiators and litigators who know what it takes to make sure you receive a fair settlement from your employer and the insurance company.
Whether you have been receiving benefits for months or for years, we can help you reach a favorable settlement. Call us today at 215-512-1500 for a free initial consultation.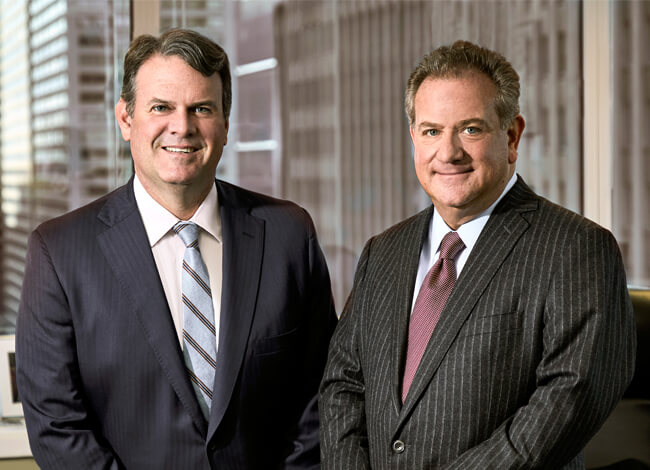 Watch our video to learn more about our firm
Philadelphia Lawyers For Lump-Sum Settlements
First of all, it needs to be determined whether or not a lump-sum settlement is truly the right option for you. In some cases, it is, in some, it is not. In determining whether to seek a workers' compensation lump-sum settlement, it is important to realize that without an experienced lawyer on your side, you risk receiving less than you deserve in a settlement.
How Much Do I Get For Workers' Compensation Benefits?
How is a workers' comp settlement determined? A lump-sum settlement will provide an injured worker with compensation for past, present, and anticipated wage losses as well as medical benefits. The settlement will be based on factors such as:
Nature and extent of your injury
Medical treatments, including anticipated future treatments
Your wages and/or salary
Your age
Can you afford a lawyer to work with you on your settlement negotiations? The truth is, you can't afford to not have a lawyer. We handle these cases on a contingent fee basis, which means we don't get paid unless you do. Contact us today for a free, confidential consultation with an attorney.
Contact the Philadelphia Workers' Compensation Lawyers of Gross & Kenny, LLP
For more information on Workers' Compensation petitions and a free consultation, call Philadelphia Workers' Compensation lawyers of Gross & Kenny, LLP, at 215-512-1500 or contact us online.